Video wall is the second most popular feature on Spot after the viewing of individual live videos. We have been listening to feedback for a few months and spent hours turning feedback into features. Here's a summary of all the new things you can do with our video wall.
Customize size and layouts
Our initial video wall supported only a 3*3 grid, but now you can choose between a variety of layouts for 4, 6, or 9 cameras. You can have different sized tiles for individual cameras and make sure your most important cameras are getting the most screen real estate.
We will automatically select the best layout based on the number of cameras selected. So if you add the 5th camera to your 4 camera video wall, our grid size will automatically upgrade to the next size.
Auto-fit to screen size
Spot is always trying to make software easier and intuitive. We know our users watch video walls on their laptops and monitors in the office or on tablets and mobile phones when on the move, therefore our smart algorithm automatically chooses the best layout for the screen size of your device. You don't have to worry about modifying layouts as you switch between devices.
Note: If you don't want us to optimize the layout based on your screen size, and keep your selected layout intact. Just toggle the "Optimize Layout" toggle to off position in the top right section of the video wall.
Full Screen
If you want to focus only on the videos and want videos to occupy the full screen of your device, just click on "Full Screen" in the top-right corner. No distractions, only your videos served to you live.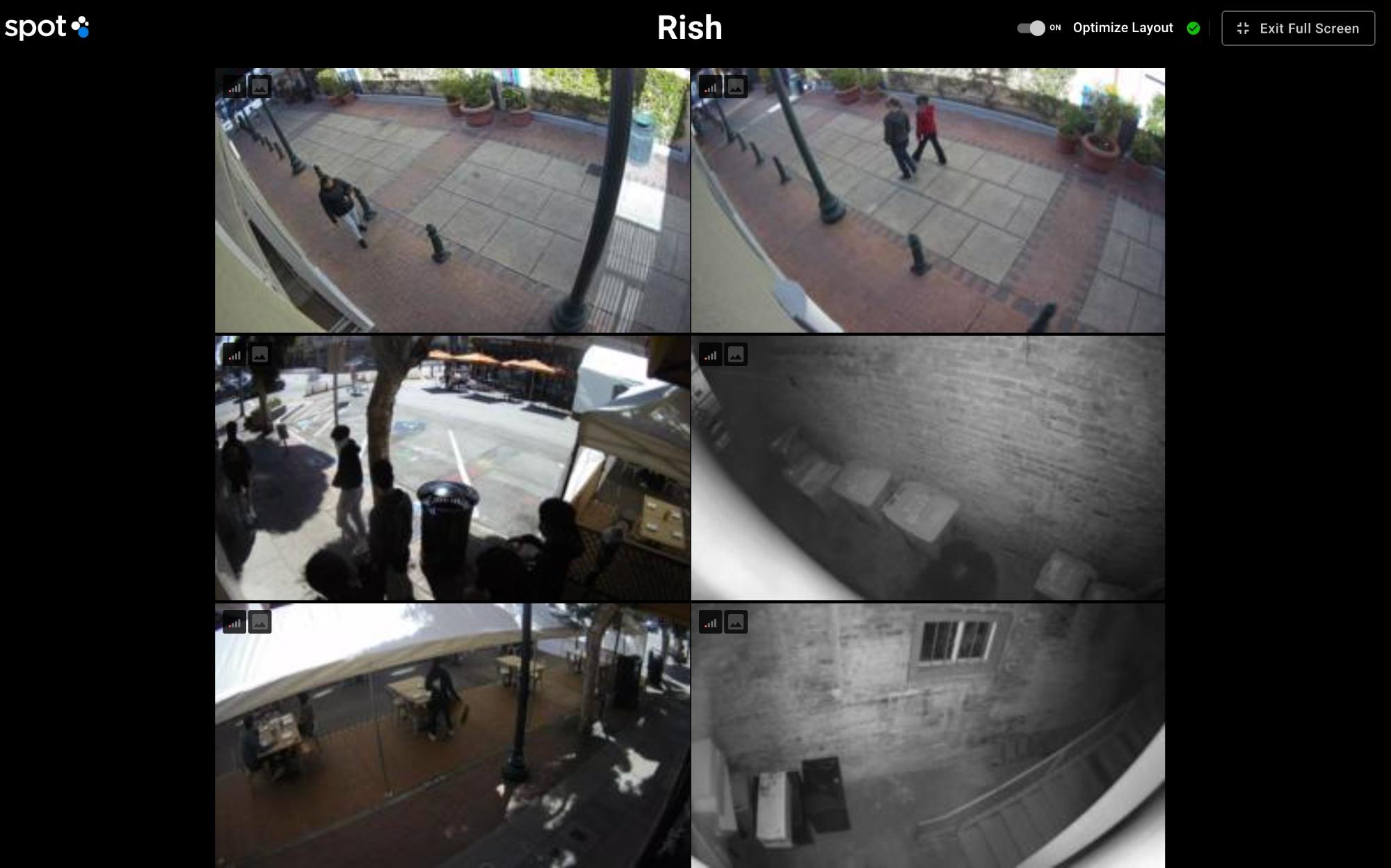 We hope this article was useful to you, please leave us a comment or feedback as it will help us improve our customer support center.